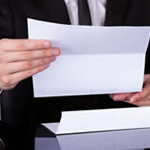 A controversial plan unveiled by the Bar Standards Board (BSB) which would require compulsory registration of all youth court advocates has come under fire amid concerns it fails to address "underlying issues of low pay and status" in the youth courts.
The move, which form's part of the BSB's wider plan to improve standards of advocacy in the youth courts, has been deemed counterproductive by the Bar Council, which has voiced concerns that it may actually deter Barristers from undertaking youth court work.
"We are concerned that the registration requirement will diminish an already small pool of Barristers undertaking youth court work," a spokesperson for the Bar Council said.
"The proposed changes do little to address our concern that this work is often unpopular amongst more senior practitioners because of the low levels of remuneration and the low status afforded to it.
"We consider that compulsory registration will act as a further deterrent to Barristers undertaking work in the youth courts."
The Bar Council stressed that forcing Barristers to register as a 'competent advocate' in the youth court field also failed to recognise the "wide-ranging nature" of cases commonly brought before the youth courts – which can range from petty theft to charges of sexual harassment, assault or rape.
Going forward, it said that a "far more effective approach" was needed to address this imbalance.
The Bar Council suggested that the BSB should instead invest its powers in extending greater support to the existing work already being undertaken to train criminal Barristers in working with vulnerable witnesses.
The BSB's ongoing consultation into improving standards of advocacy in the youth courts, and other information relating to the issue, can be accessed here.
Salhan Accountants are a multi award-winning firm who specialise in advising Barristers and legal professionals. For more information about our specialist services, please contact us.